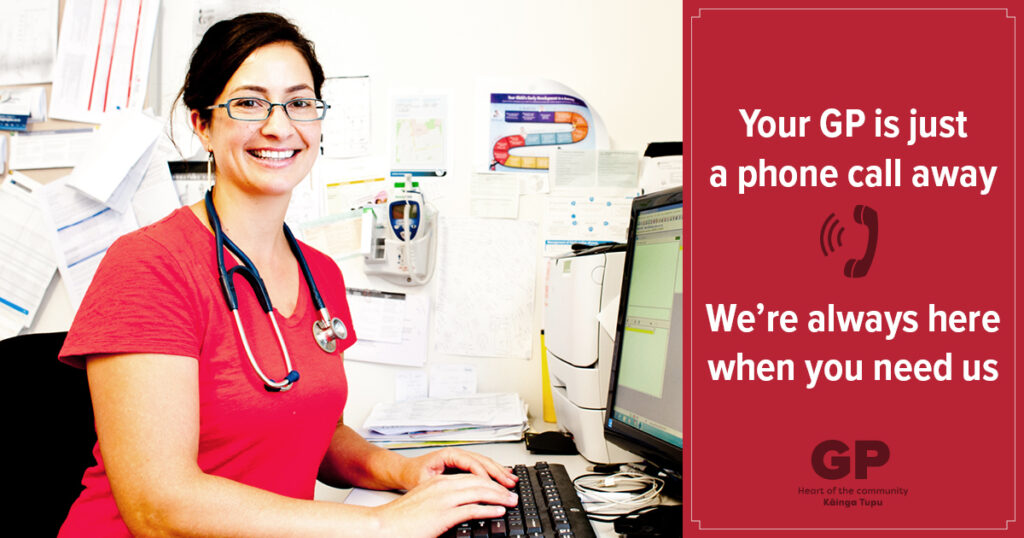 ***June 4th **See our influenza (flu) page/tab for updates. We have some stock but only a little bit left for 2020!
IMPORTANT CORONAVIRUS UPDATE: LEVEL 2
In level 2 our waiting room will still be CLOSED. As you can appreciate a room full of people is still not an option.
At level 2, you will NOW be able to choose between TWO consult options- both are the same price. **Still use phone appointments if there is no reason for you to come in.  
If you choose phone then you stay at home until the doctor phones you at your appointment time when they're ready.  If you choose  in-person/on-site e.g.  for immunisations, wound care or a physical examination then you will wait IN YOUR CAR until the doctor phones you when ready.  Nurse appointments will be on-site and will be booked via reception 03 3478848 option 1. Again, please wait in your car.
If your appointment is by phone  we will still fax your prescription to the pharmacy, and email you your bill.
If you are unable to pay a bill online, you are now able to come to the medical centre and phone us from outside the door. A receptionist will need to let you in.
If your account owing is too high, you may be required to come and pay your bill before any further services are given.
*You can get an Off-Work-Reported medical certificate from our nurses -if appropriate- to avoid you having to come in to see a doctor  if you need to justify an absence from work/study but may be in the situation where you should stay at home (not come into the medical centre) . Phone our nurses to discuss, $10 charge for adults. (We can email these.)
*DID you know you can order repeat prescriptions online? See our services tab on the menu bar. 

*We are NOT currently enrolling new patients. See our enrolment page for details. 
Welcome:
Rolleston Medical Centre is a friendly general practice dedicated to providing high quality care to you and your family. 
Doctors
Dr Susie Marsh                       Dr Peter Ryan
Dr Melanie England                Dr Joanna Dixon
Dr Mathew Hobbs                 Dr Amanda Parkin   
Dr Stephen Jachacy              Dr Chivala Heal  
               
Nurses

 

Lisa, Janet, Emily, Lorrene, Sarah            
Karen, Rochelle , Monique, Sharee   

   Practice Manager

 

   Vicki Bool